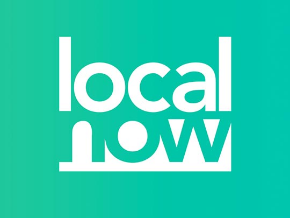 Storytelling content partnerships with these outlets.
DN Media produces character driven documentaries, looking at the subjects from eye-level, instead of down at them.
Each story is told by two-time Emmy Award winning journalist Dayvee Sutton. Dayvee's degree in World Religions has academically collided with her work in travel, lifestyle, culture and race. These stories give a microphone and open eyes to the pint of views from voices that aren't normally heard.
DOCUMENTARY MOVIES
"What we told our Sons" is a film that features four families from the southern United States. After the Trayvon Martin case, pundits, community leaders, newspersons and event President Obama- people of authority - all shared their reactions. But the case impacted everyone and this film is dialogue of how regular families were affected. A conversation with mothers, fathers and their sons.
"How Sports Saved My Life: The Andrew Lovedale Story" follows the journey of one teammate from the 2008 Davidson College Basketball team. While Stephen Curry became a super star, Lovedale also followed his destiny from "grass to grace."
For details about this film, contact us.
"Race City" documents the stories of people who have moved to the Charlotte, NC area just to be a part of motorsports. Imagine if 90% of the NFL, NBA, and MLB teams were based in one city? That's what this sport brings to the North Carolina's economy - 6-billion dollars a year worth! And it's like when people move to Hollywood for acting, except they're moving to North Carolina for NASCAR.
For details about this film, contact us.
Project named "American Indian" is a series of first hand accounts and a discussion about the most vivid and most profitable racial slur in America: Washington's NFL team.
For details about this film, contact us.